Moxo Pro / Clinical Research
We are involved in clinical studies led
by key opinion leaders across the globe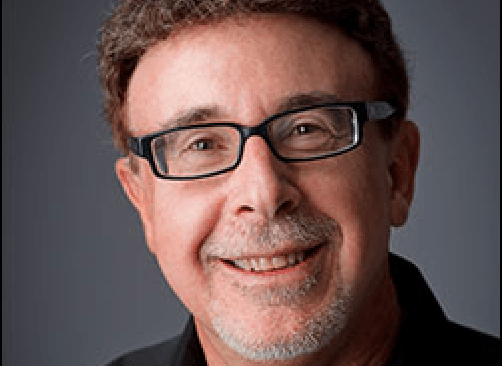 Sam Goldstein, PhD is an Adjunct Assistant Professor at the University of Utah School of Medicine. He is the Clinical Director of the Neurology Learning and Behavior Center. The center conducts evaluations, consultation and provides treatment services to 300 individuals and families each year. Dr. Goldstein has authored over 50 trade and science texts as well as over 36 science-based book chapters and 30 peer reviewed research articles. He has also co-authored ten psychological tests.
He currently serves as Editor-in-Chief of the Journal of Attention Disorders and sits on the editorial boards of 6 peer reviewed journals. He is co-editor of the Encyclopedia of Child Development. Recent books include the Handbook of Intelligence: Evolutionary Theory, Historical Perspective and Current Concepts, Handbook of Resilience – 2nd Edition, Raising Resilient Children with Autism Spectrum Disorders, Handbooks of Neurodevelopmental and Genetic Disorders in Children and Adults, Assessment of Intelligence and Achievement, Assessment of Autism Spectrum Disorders, Handbook of Executive Functioning, Assessment of Impairment and Managing Children's Classroom Behavior: Creating Sustainable Resilient Classrooms. He is the co-author of the Autism Spectrum Rating Scales, Comprehensive Executive Functioning Inventory, Rating Scales of Impairment and the Cognitive Assessment System Second Edition.
He has lectured to thousands of professionals and the lay public in the U.S., South America, Asia, Australia and Europe.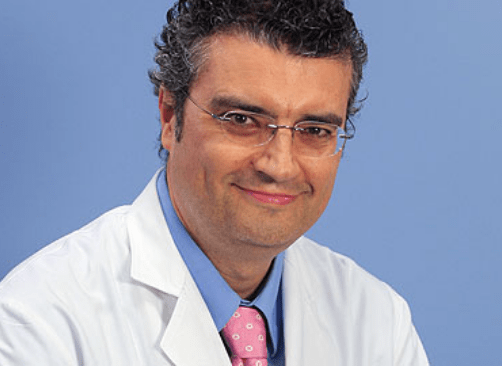 Prof. César Soutullo is Professor of Psychiatry and Director of ADHD Outpatient Program at The University of Texas Health Science Center in Houston, Texas, USA, McGovern Medical School, at the Louis A. Faillace MD Department of Psychiatry and Behavioral Sciences. He moved there in 2019, after working 20 years as Director of the Child & Adolescent Psychiatry (CAP) Unit, and Training Director of the CAP Fellowship program at the University of Navarra Clinic, in Pamplona, Spain.
Prof. Soutullo graduated from the Complutense University of Madrid College of Medicine, Spain. After two years of general training (Intern al Medicine, Surgery & Emergency Medicine) in the U.K., he completed his Residency in Psychiatry, and Fellowships in Biological Psychiatry and Child & Adolescent Psychiatry at the University of Cincinnati, Ohio, USA., where he then was Assistant Professor in Clinical Psychiatry.
He completed his PhD at the University of Navarra (2002), in Psychiatry & Neurosciences and his dissertation on Phenomenology of Children at High Risk for Bipolar Disorder obtained the "Extraordinary Thesis Award".
He received awards such as the AACAP Presidential Scholar Award, the Association for Academic Psychiatry Bristol-Myers Fellowship in Academic Psychiatry, and the Society of Biological Psychiatry Eli Lilly Fellowship Award, and has been Mentor twice in the Donald J. Cohen Fellowship.
His main research interests are ADHD, pediatric mood disorders (especially bipolar), and pediatric psychopharmacology, with research funding from national and international private and public sources. He is member of EUNETHYDIS´ Guidelines Group and of the Scientific Program Committee of the World Federation of ADHD.
Prof. Soutullo is a reviewer of 29 international journals, and is author of 98 original reports, 108 book chapters, 241 abstracts at national or international conferences and has authored or edited 22 books (H Factor: 28), and has been invited to give hundreds of talks at National and international conferences/meetings/courses.
We invite Universities and Institutes to contact us
for MOXO™ Clinical d-CPT
Promoting and taking part in research is of top importance to us. Please send us a request in the link explaining your research and we will be happy to get back to you.
Neurotech is extensively involved in ongoing clinical studies led by key opinion leaders around the globe in various areas of ADHD, such as: malingering, mood disorders, anxiety, other disorders and co-morbidities. We strive to convey the most updated knowledge to our clients and keep you updated in recent developments.
We welcome leading researchers to share new ideas and thoughts with us concerning the area of attentional difficulties
Title
Author
Publication
Year
Read
Regulatory T cells in children with attention deficit hyperactivity disorder: A case-control study
Fatih Hilmi Çetin, Hülya Uçaryılmaz, Halit Necmi Uçar, Hasibe Artaç, Hasan Ali Güler, Sevde Afife Duran, Kübra Kılınç, Serhat Türkoğlu
Pubmed
2021
Read document
Individualized Neurofeedback Training May Help Achieve Long-Term Improvement of Working Memory in Children With ADHD
Paweł Dobrakowski, Grażyna Łebecka
Pubmed
2020
Read document
Kids
Detection of Sluggish Cognitive Tempo with d-CPT in children with ADHD
Şenay Kılınçel, Miraç Barış Usta
Research Gate
2021
Read document
Kids
Examining the Effect of Transcranial Electrical Stimulation and Cognitive Training on Processing Speed in Pediatric Attention Deficit Hyperactivity Disorder: A …
Ornella Dakwar-Kawar, Itai Berger, Snir Barzilay, Ephraim S Grossman, Roi Cohen Kadosh, Mor Nahum
Pubmed
2022
Read document
Kids
ADHD from Chıldhood to Adulthood
Zeynep Gamze Kalkanlı
International Journal of Social Science And Human Research
2021
Read document
Adolescents, Kids
Probable role of listening therapy in the management of ADHD symptoms: Three case studies
Pinar Dursun, Ugur Fidan & Saban Karayagiz
Springer Link
2021
Read document
The Utilization of d-CPT Test in Differentiation of Attention Deficit Hyperactivity Disorder and Anxiety Disorders in Children
Sarper Taskiran, Bengi Semerci, Isin Sanli, Aslihan Ozcan
Psychiatry and Clinical Psychopharmacology
2015
Read document
Distractors, Kids
Utility of continuous performance test (MOXO-CPT) in children with pre-dialysis chronic kidney disease, dialysis and kidney transplantation
Bahar Büyükkaragöz, A Şebnem Soysal Acar, Mesiha Ekim, Umut Selda Bayrakçı, Mehmet Bülbül, Aysun Çaltık Yılmaz, Sevcan A Bakkaloğlu
Pubmed
2022
Read document
Comorbidity
Relationship between biochemical markers and domains of d-CPT test in children with attention-deficit/hyperactivity disorder
Çetin, Fatih Hilmi; Türkoǧlu, Serhat
ProQuest
2019
Read document
Comorbidity, Kids, Adolescents
Eye Tracking During a Continuous. Performance Test: Utility for Assessing. ADHD Patients
Tomer Elbaum, Yuri Rassovsky, Braw Yoram, Astar Lev
Journal of Attentional Disorders
2020
Read document
Eye movements
Attention-Deficit/Hyperactivity Disorder (ADHD): Integrating the MOXO-dCPT with an Eye Tracker Enhances Diagnostic Precision
Tomer Elbaum, Yuri Rassovsky, Braw Yoram, Astar Lev
Sensors
2020
Read document
Eye movements
Detection of Feigned ADHD Using the MOXO-d-CPT
Tomer Elbaum, Michael Wagner, Yuri Rassovsky, Braw Yoram, Astar Lev, Corinne Berger
Journal of attentional disorders
2019
Read document
Malingering, Feigned cognitive impairment
A Machine-Based Prediction Model of ADHD Using CPT Data
Ortal Slobodin, Inbal Yahav, Itai Berger
Frontiers in Human Neuroscience
2020
Read document
Kids, assessment , Machine learning
Using environmental distractors in the diagnosis of ADHD
Hanoch Cassuto, Anat Ben-Simon, Itai Berger
Frontiers in Human Neuroscience
2013
Read document
Distractors
Usefulness and Validity of Continuous Performance Tests in the Diagnosis of Attention-Deficit Hyperactivity Disorder Children
Itai Berger, Ortal Slobodin, Hanoch Cassuto
Oxford University Press
2017
Read document
assessment , Sustained attention, Kids, Comorbidity
The effect of physical activity on spatial perception and attention in early childhood
Sima Zach, Varda Inglis, Orly Fox, Itay Berger, Ayelet Stahl
Science Direct
2015
Read document
Sustained attention, Kids
The effect of environmental distractors incorporation into a CPT on sustained attention and ADHD diagnosis among adolescents
Itai Berger
Journal of Neuroscience Methods
2013
Read document
Adolescents, Sustained attention, Distractors
The effect of alpha-linolenic acid supplementation on ADHD symptoms in children: a randomized controlled double-blind study
Gal Dubnov-Raz, Zaher Khoury, Ilana Wright, Raanan Raz, Itai Berger
Frontiers in Human Neuroscience
2014
Read document
Kids, drugs
The dynamics of attentional and inhibitory functions in the presence of distracting stimuli in children with attention-deficit/hyperactivity disorder, high-functioning autism and oppositional defiant disorder
Aneta Rita Borkowska
Psychiatr Psychol Klin
2016
Read document
Comorbidity, inhibition
Monitoring Attention in ADHD with an Easy-to-Use Electrophysiological Index
Goded Shahaf, Uri Nitzan, Galit Erez, Shlomo Mendelovic, Yuval Bloch
Frontiers in Human Neuroscience
2018
Read document
EEG, drugs
Maturational delay in ADHD: evidence from CPT
Itai Berger, Ortal Slobodin, Merav Aboud, Julia Melamed, Hanoch Cassuto
Frontiers in Human Neuroscience
2013
Read document
Kids, assessment
Individualized Neurofeedback Training May Help Achieve Long-Term Improvement of Working Memory in Children With ADHD
Grażyna Łebecka, Paweł Dobrakowski
SAGE- Journal of Attentional disorders
2020
Read document
EEG, assessment
Gender Differences in Objective and Subjective Measures of ADHD Among Clinic-Referred Children
Ortal Slobodin, Michael Davidovitch
Frontiers in Human Neuroscience
2019
Read document
assessment , Kids
Differential Diagnosis in Patients with Substance Use Disorder and/or attention-Deficit/Hyperactivity Disorder Using Continuous Performance Test
Ortal Slobodin, Matthijs Blankers, Máté Kapitány-Fövény, Sharlene Kaye, Itai Berger, Brian Johnson, Zsolt Demetrovics, Wim van den Brink, Geurt van de Glind
European Addiction research
2020
Read document
inhibition , drugs
Beating Their Chests: University Students With ADHD Demonstrate Greater Attentional Abilities on an Inattentional Blindness Paradigm
Ephraim S. Grossman, Yaakov S. G. Hoffman, Itai Berger, Ari Z. Zivotofsky
Psyc Net
2015
Read document
assessment , inhibition , Distractors
Age-Related Changes in Distractibility: Developmental Trajectory of Sustained Attention in ADHD
Itai Berger ,Ortal Slobodin, Hanoch Cassuto
Journal of Attentional disorders
2015
Read document
Adolescents, Distractors, development , assessment
Attention deficit hyperactivity disorder symptoms in patients with cystic fibrosis
Malena Cohen-Cymberknoh, Tzlil Tanny, Oded Breuer, Hannah Blau, Huda Mussaffi, Diana Kadosh, Silvia Gartner, Alma Salinas, Lea Bentur, Vered Nir, Michal Gur, Joel Reiter, David Shoseyov, Eitan Kerem, Itai Berger
Journal of Cystic fibrosis
2017
Read document
Comorbidity
Attention Deficit Hyperactivity Disorder in Neurofibromatosis Type 1: Evaluation with a Continuous Performance Test
Rony Cohen, Ayelet Halevy, Sharon Aharon, Avinoam Shuper
Journal of Clinical Neurology
2017
Comorbidity

95.1 % Of our clinicians say they would refer a college or friend to use MOXO
We appreciate your loyalty and present you with our
loyalty program - MOXO AMBASSADORS.
Send us a referral. We will contact and train your colleague. Once your colleague adopts MOXO to their practice and subscribes to any of our programs – you become our MOXO ambassador and get 30 free tests. Your colleague will also receive 2 free tests from us on your behalf. You can refer as many colleagues as you wish.

Read and sign the contract

Send us your colleague's details

Get your personal referral code
Your code can be used for multiple referrals

Your colleague becomes a MOXO user
Colleague gets trained & registers with your referral code

Get 10% of the colleague's order amount


























Keep up to date with our professional tools designed for you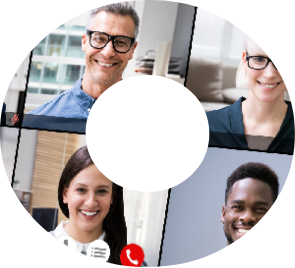 MOXO AGORA
A place to think MOXO
MOXO AGORA is world leading expert's community bringing great minds together to further research, diagnostic techniques and treatment methodology of attentional difficulties.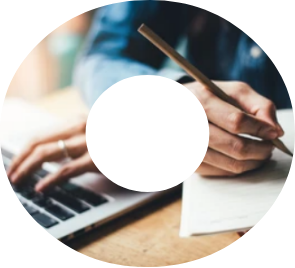 MOXO research
Collaborations with leading institutes
We are looking into collaborating and assisting research groups in various topics. Please download our clinical compendium and keep up to date with our most recent publications by registering to our newsletter.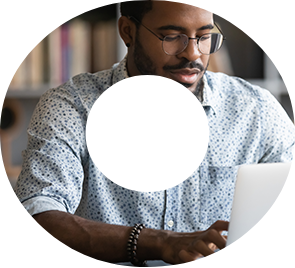 MOXO CAMPUS
Training & accreditation center
Continuous training and yearly our accreditation programs are key to our success. Our accreditation program is in place for our clinicians stay updated with all new and old features.