MOXO AGORA is made up of prestigious and
internationally acclaimed scientists

We understand the importance of knowledge sharing and have therefore established MOXO AGORA – a community of experts led by the AGORA steering committee with the aim of bringing minds together to further research diagnostic techniques and treatment methodology of attentional difficulties.
We place a lot of importance on MOXO's clinical community, by furthering and deepening our scope through clinical research, or through investigating special clinical cases.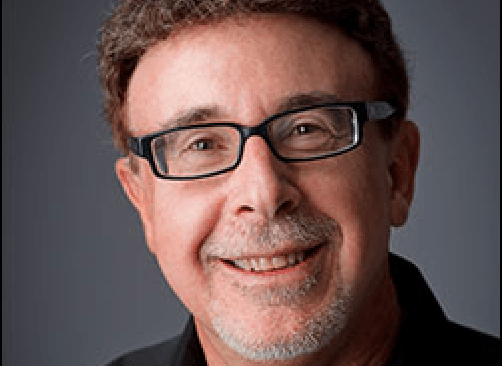 Sam Goldstein, PhD is an Adjunct Assistant Professor at the University of Utah School of Medicine. He is the Clinical Director of the Neurology Learning and Behavior Center. The center conducts evaluations, consultation and provides treatment services to 300 individuals and families each year. Dr. Goldstein has authored over 50 trade and science texts as well as over 36 science-based book chapters and 30 peer reviewed research articles. He has also co-authored ten psychological tests.
Dr. Goldstein currently serves as Editor-in-Chief of the Journal of Attention Disorders and sits on the editorial boards of 6 peer reviewed journals. He is co-editor of the Encyclopedia of Child Development. Recent books include the Handbook of Intelligence: Evolutionary Theory, Historical Perspective and Current Concepts, Handbook of Resilience – 2nd Edition, Raising Resilient Children with Autism Spectrum Disorders, Handbooks of Neurodevelopmental and Genetic Disorders in Children and Adults, Assessment of Intelligence and Achievement, Assessment of Autism Spectrum Disorders, Handbook of Executive Functioning, Assessment of Impairment and Managing Children's Classroom Behavior: Creating Sustainable Resilient Classrooms. He is the co-author of the Autism Spectrum Rating Scales, Comprehensive Executive Functioning Inventory, Rating Scales of Impairment and the Cognitive Assessment System Second Edition.
He has lectured to thousands of professionals and the lay public in the U.S., South America, Asia, Australia and Europe.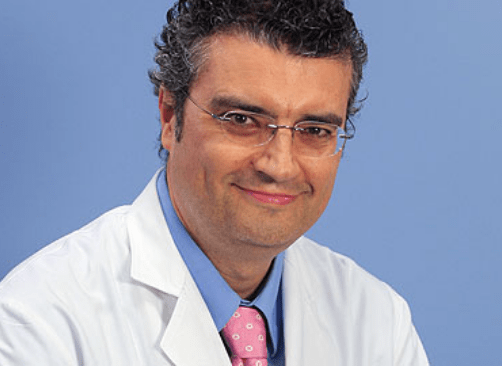 Prof. César Soutullo is Professor of Psychiatry and Director of ADHD Outpatient Program at The University of Texas Health Science Center in Houston, Texas, USA, McGovern Medical School, at the Louis A. Faillace MD Department of Psychiatry and Behavioral Sciences. He moved there in 2019, after working 20 years as Director of the Child & Adolescent Psychiatry (CAP) Unit, and Training Director of the CAP Fellowship program at the University of Navarra Clinic, in Pamplona, Spain.
Prof. Soutullo graduated from the Complutense University of Madrid College of Medicine, Spain. After two years of general training (Intern al Medicine, Surgery & Emergency Medicine) in the U.K., he completed his Residency in Psychiatry, and Fellowships in Biological Psychiatry and Child & Adolescent Psychiatry at the University of Cincinnati, Ohio, USA., where he then was Assistant Professor in Clinical Psychiatry.
He completed his PhD at the University of Navarra (2002), in Psychiatry & Neurosciences and his dissertation on Phenomenology of Children at High Risk for Bipolar Disorder obtained the "Extraordinary Thesis Award".
He received awards such as the AACAP Presidential Scholar Award, the Association for Academic Psychiatry Bristol-Myers Fellowship in Academic Psychiatry, and the Society of Biological Psychiatry Eli Lilly Fellowship Award, and has been Mentor twice in the Donald J. Cohen Fellowship.
Prof. Soutullo's main research interests are ADHD, pediatric mood disorders (especially bipolar), and pediatric psychopharmacology, with research funding from national and international private and public sources. He is member of EUNETHYDIS´ Guidelines Group and of the Scientific Program Committee of the World Federation of ADHD.
He is a reviewer of 29 international journals, and is author of 98 original reports, 108 book chapters, 241 abstracts at national or international conferences and has authored or edited 22 books (H Factor: 28), and has been invited to give hundreds of talks at National and international conferences/meetings/courses.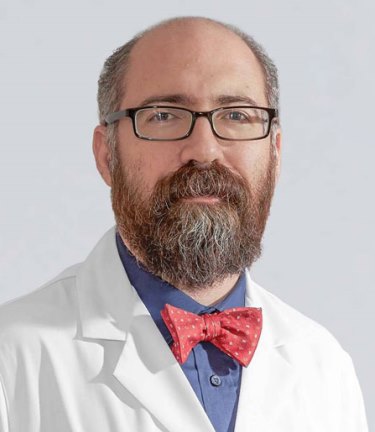 Baris Topcular, MD is Professor of Neurology and Chair of the Department of Neurology at Demiroglu Bilim University(DBU). He is the founder and head of the Cognitive Neurology and Movement Disorders Unit at DBU. The unit serves over 3000 patients and is one of the leading referral centers in the region. Dr. Topcular graduated from Cerrahpasa Medical School and completed his residency at Istanbul University Medical Faculty Department of Neurology.
Following his residency, Dr. Topcular worked as a physician-scientist at Basel University Department of Neurology and Pharma Zentrum. He completed the Cognitive Neurology and Movement Disorders Fellowship at Istanbul University Medical Faculty Department of Neurology in 2011. He founded the Cognitive Neurology and Movement Disorders Centers at Bakırkoy Mental Health and Neurological Disorders Hospital, and Demiroglu Bilim University. He is still working at DBU.
He published over 50 manuscripts and several book chapters and is a reviewer for over ten international peer-reviewed neurology journals. He is the developer of a cognitive rehabilitation software and consultant of several cognitive apps.
He is an executive board member and the treasurer of the Turkish Alzheimer's Society. His main research interests include Alzheimer's Disease, Cognitive Neurology, Parkinson's Disease, Multiple Sclerosis, Migraine, and Translational Neuroscience.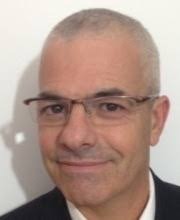 Prof. Itai Berger, M.D is a specialist in Pediatric Neurology and Development, serving as the Head of Pediatric Neurology at Assuta-Ashdod University Medical Center, Israel. He moved there in 2018 after serving as the Head of Pediatric Neurology at Hadassah-Hebrew University Medical Center.
Prof. Berger is an associate Professor at the Faculty of Health Sciences, Ben-Gurion University in Beer-Sheva and as an associate Professor (adjunct) at the Paul Baerwald School of Social Work and Social Welfare at the Hebrew University in Jerusalem.
Prof. Berger's primary clinical and research interests involve early brain development, the factors affecting it (both genetic and environmental) and the impact on long-term neuro-developmental outcome with special focus on cognitive (higher) functions. He is involved in research either with his own group or as a prominent collaborator with other research groups around the globe.
Prof. Berger is the author of more than 100 original papers published in peer-reviewed journals. He also published book chapters, edited books, serving as a reviewer for international scientific journals, published numerous abstracts at national and international conferences and is continuously invited to give lectures and talks at National and international conferences/meetings/courses. His research is funded by national and international private and public sources.
He is a member in national and international medical socirties including: the American Academy of Neurology (AAN), the Israeli Society of ADHD, and the American Professional Society of ADHD and Related Disorders (APSARD). On top of his clinical and research duties, Prof. Berger dedicates time to teaching – working with many MA, PhD, and MD students as a research mentor and closely advises and supervises students and neurologists as well as other PhD candidates on their projects, also teaching several courses in both Universities.
Prof. Berger served as a medical-scientific advisor for several companies, and was the advisor for the founding team of Neurotech-Solutions helping to validate the MOXO-CPT.

We appreciate your loyalty. MOXO AMBASSADORS our loyalty program is waiting for you. Send us a referral, we will contact and train your colleague. Once your colleague adopts MOXO to their practice you become our MOXO ambassador and you get 30 free tests!

MOXO accreditation program
Maintaining a high standard of service is of great importance. A good understanding of MOXO d-CPT features and reporting assist us in achieving this goal. MOXO d-CPT runs an ongoing accreditation program offering clinicians ongoing training and yearly certifications.
We invite all clinicians to submit interesting, hard to decipher reports to us for interpretation by the MOXO AGORA steering committee. We also would like you to send us any out of the ordinary report you wish to share with the community for open discussion. Our team will select one case study per quarter and present it in the newsletter.
We publish a newsletter with updates and interesting stories. We urge you to register and stay updated with MOXO News.
Welcome to the MOXO Training Center. The Training Center is designed to familiarize you with the MOXO test, its requirements, administration and advanced reports.